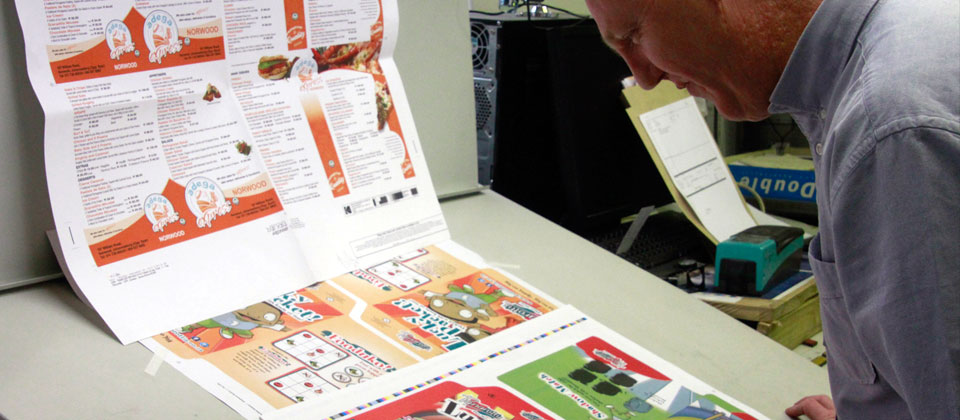 QUALITY DOES MATTER
Every machine we own and each process we use, keeps our focus on quality and service – which is why we only choose the best machines, suppliers and staff to meet our exacting standards.
LITHOGRAPHIC PRINT
Our Heidelberg SM74 SpeedMaster offset lithographic press produces brilliant results and is the most environmentally friendly press in its class.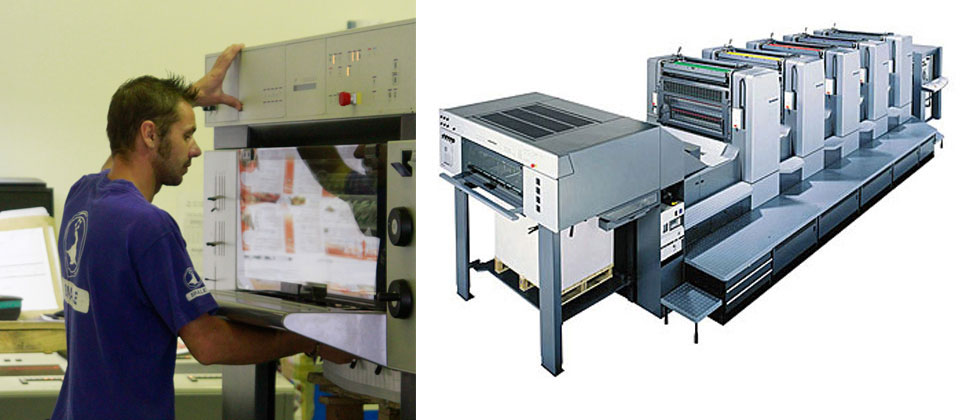 The SM74's automated CP-Tronic ink management system, combined with CP-Data storage, allows easy & exact recall of previous job settings, meaning each job matches the previous and meets the required regulatory specifications.
Digital control of temperature and refrigeration technology married to a rock-solid cast main-frame with the most advanced German engineering means our Heidelberg provides the highest quality, every time.
DIGITAL PRINT
Colour production is managed through the record-breaking Xerox J75 ACQS. The J75 enhances our productivity with auto-duplex printing, through managed SIQA (automated image registration) of up to 300gsm card stock to exacting standards with an in-line ACQS (Automated Color Quality Suite) Spectrophotometer, ensuring vibrant and consistent colour from job to job and through long print runs. Powered by Fiery, certified by Fogra, Pantone Matching System, Pantone GOE and Pantone PLUS to ensure accurate colour matching, the press also offers in-line punching, folding & saddle stitching of brochures and booklets.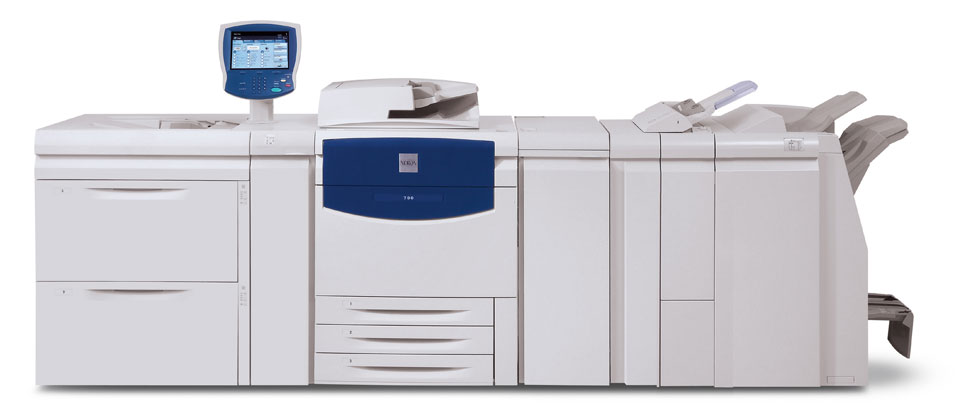 Monochrome production include Xerox 4110 & Xerox 4112 digital press. The machines offer fast turn-around times for the production of training manuals and booklets with in-line stream GBC punching for plastic loop and metal ring binding, standard 2 or 4 hole punching, folding and saddle stitching booklets, all at rated machine speeds of 120 pages per minute!
Short run indoor wide format material is also produced in-house using an Epson 9800-PRO.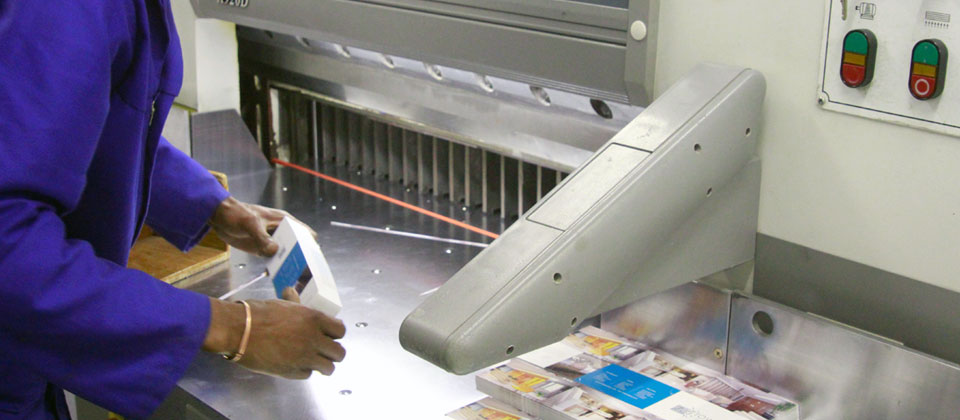 Off-line finishing includes in-house folding, saddle stitching and padding, including paper handling and cutting on our full size A1 guillotine.
File formats:
For litho printing, files need to be supplied a press ready PDF, CMYK, Acrobat 1.3 compatible with 3mm bleed and crop marks, all fonts to be embedded/converted to curves.
For digital printing, we prefer press ready PDF, but can work from most source documents.
An important note to remember when preparing files for digital print is always to process your PDF's with the correct bleed, flattened transparencies and converted to CMYK.
Things to avoid for digital print: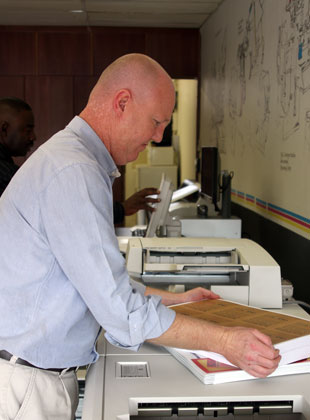 Avoid using thin lines or borders.
Avoid large blocks of colour as banding may occur. Reproduction can be improved by adding texture or "noise" to large areas of solid colour if you absolutely can't avoid using solid colour in the design.
Avoid very thin fonts.
Avoid using half tones of colours.
Avoid running images or colour blocks over fold areas.
Images:
Always use high resolution images – 300dpi. Images saved off the internet or sent via SmartPhone applications like What's App and even email may be compressed to smallest file size which is not suitable for printing. Always use the original file at its full size.
Packing instructions:
We can provide collation of documents or pre packing where necessary – but this needs to be specified upfront when ordering/ getting a quotation.